MISSION IMPERATIVE:
The Creation Weekend
(Mike Snavely)
Mike is the founder of Mission Imperative. He graduated from Oak Hills Christian College and was inducted into the Creation of Science Hall of Fame.
When: March 17 and 18
Time:
See attached schedule
Where:
West Missionary Church (Sanctuary)
Are you curious how science fits in with the Bible? Are you seeking more concrete answers to some of those tough questions such as: What happened to the dinosaurs? How does science actually support that we were created verses evolved? What geographical evidence is there that supports that the earth really did flood?
Come and join us for Mission Imperative's: The Creation Weekend seminar presented by Mike Snavely to discover how science really does support the bible!
Come to as many or as few sessions as you want. Click on the schedule link below for session topics and times. Be sure to invite family, friends, and neighbors! We hope you take advantage of this unique opportunity and will see you soon!
(Childcare will be provided for nursery and preschool aged children.)
FELLOWSHIP BENEFIT DINNER FOR RANDY AND ROSE LEHMAN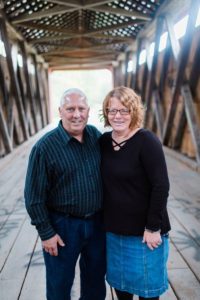 When: Saturday, April 7
Where:
West Missionary's Activity Center
The results of Randy Lehman's chemo and transplant treatments have been ineffective and discontinued. Prayers for God's grace and complete healing are greatly appreciated.
If you wish to fellowship and support Randy and his family during this difficult time, then you are welcome to attend a Fellowship Benefit Dinner held in Randy's honor. A silent auction, baked goods, and raffle tickets will also be a part of the evening!
Contact Jessica Bauman with questions.
260-417-1122